The Ultimate Lockdown Tasting Hamper
£39.99
4 in stock
Compare
Description
A lock down special offer of a tasting hamper of a vartiety of an assortment of chocolates, solid gift bars, fudge & confectionery, including;
x 1 assorted box of 8 fresh Leonidas chocolates;
x1 Slab of gourmet fudge, flavours could include, caramel, creamy, rum & raisin, baileys & seasalt, 175g
x1 jar of luxury praline milk or dark chocolate spread with hazelnuts, gluten free (200g) or a box of 16 assorted Napolitian chocolates.
x1 Box of assorted luxury thin biscuits from Leonidas, featuring Milk Chocolate & Almonds, Dark Chocolate Cherries & Almonds; and Manon Inspiration
x1 Large Leonidas Chocolate Bar (100g) –  Dark 54% Nibs, Dark 54% Raspberry, White, Milk 30% Cocoa, Milk 30% Salted Caramel or Dark 70% 
x1 Chunky Leonias Chocolate Bar (50g) –  Milk 30% Praline Hazelnut, Dark 45% Praline Coffee, White, Dark 45% w/ Raspberry, Milk 30% Salted Caramel, Milk 30% Praline Almond, Blond (White) Crunchy Puffed Rice, Dark 45% Praline Hazelnut
x 1 Leonidas Hot Chocolate on a stick – delicious block of gluten free Leonidas chocolate which can be dissolved in hot milk to create a delicately creamy hot chocolate
x 6 Gia Individual pure pralines, creamy milk pralines with almonds and biscuits in 3 flavours (x1 Gianduja, x1 Giantina, x1 Giamanda)
x 4 Napolitain Squares
X1 Leonidas milk or white thick chocolate lolly 30g (gluten free)
Selections will include a random assortment.
FREE First Class delivery on orders over £25
Orders placed before 1pm Monday to Friday, dispatched the same day.
Orders under £25 will be charged for delivery.
UK Delivery with Royal Mail, First Class Post, normally 3-5 working days, not guaranteed. As with all First Class Post, the delivery date is NOT GUARANTEED and may take up to 5 working days.
600g £2.99
900g £3.50
1250g £4.50
1750g £5.50
2000g £8.50
Next Day, Royal Mail Special Delivery, order before 1pm, depending on location can take 1-2 working days. Requires a signature on delivery. Royal Mail does not guarantee this next day service, but it very rarely lets us down. To track your order please visit www.royalmail.com/track-trace/ and enter your 13 character reference.
300g £3.75
400g £3.99
500g £4.50
600g £4.50
700g £4.99
800g £4.99
900g £4.99
1000g £5.50
1250g £5.99
1500g £6.50
2000g £7.75
Jersey Delivery: 1 – 2 Days
300g £1.90
500g £2.50
700g £2.99
3000g £3.50
Click and collect: Ready in Store next Day
Orders wrapped in tissue paper, for a gift presentation. Packed in specially-designed outer polystyrene casing in warmer months or environment-friendly cardboard boxes.
To pre-order, please specify your desired dispatch date (not delivery date) in the comments section at checkout.
Additional information
Ingredients
Ribbon, FREE
Gold Wrap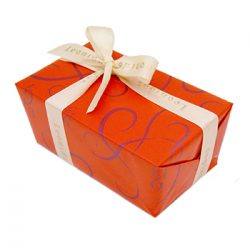 Red Wrap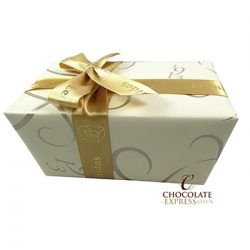 Cream Wrap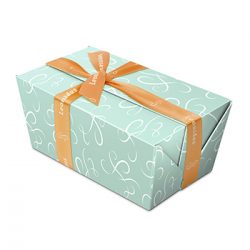 Turquoise Wrap
Christmas Gift Wrap 1
Christmas Gift Wrap 2
Easter Gift Wrap 1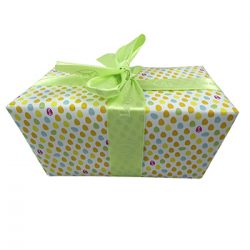 Easter Gift Wrap 2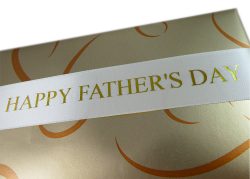 Father's Day Ribbon with Gift Wrap
Happy Easter Ribbon with Gift Wrap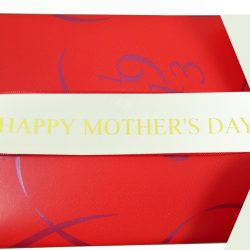 Mother's Day Ribbon with Gift Wrap
Valentine's Day Ribbon with Gift Wrap
Birthday Ribbon with Gift Wrap
Thank You Ribbon with Gift Wrap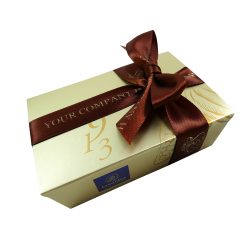 Bespoke Ribbon (your message/name/company) with Gift Wrap