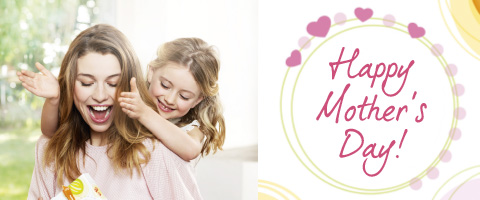 Back by Popular Demand
This year, Mother's Day falls on Sunday 31st March for those in the UK and Sunday 12th May across Europe.
In former Yugoslavia, a custom on Mother's Day was for children to tie up their mother. She would only be released if she paid her children treats such as candy and chocolate. Here at Chocolate Express, we believe there is no need to be this cruel to your mother. This should be a day for honouring mothers, who spend the vast majority of their day, every day, making sure the needs of those around them, are met. Now is therefore the time to start looking for that special gift for one very deserving of it.
Why not give us a call or browse the Mother's Day section of our website for an indulgent selection of fresh Belgian chocolate delicacies and luxury gifts such as our luxury chocolate gift hamper. This includes an assortment of 7 of Leonidas' finest chocolates, one large chocolate bar (100g), three 50g chocolate bars from white chocolate with crunchy puffed rice to milk chocolate with salted caramel, 5 Napolitain squares, 2 heart shaped chocolates and 3 individually wrapped Gia pralines. Make sure to avail of your opportunity to choose your own flavours by visiting our 'Choose Your Own' page.
Mother's Day was originally intended to be a day for paying regards to mothers individually as opposed to simultaneously, which is why the apostrophe is placed before the "s" – making it singular possessive instead of plural possessive. Make sure your mother is aware that the day is all about her. Treat her to something that shouts love with some of our heart shaped creams including the limited edition yellow heart with orange & goji berry cream and our purple heart with cherry & elderflower cream. You can also still get your hands on the old favourites, our milk chocolate heart with vanilla & bourbon cream and our pink heart with raspberry cream.
More phone calls are reportedly made on Mother's Day, than on any other day of the year. If for some reason you can't see your mother or make that special phone call on the day, don't forget to ensure she is still in your thoughts by planning ahead and arranging for a sumptuous box of Leonidas Belgian Chocolates to be delivered straight to her door.
---