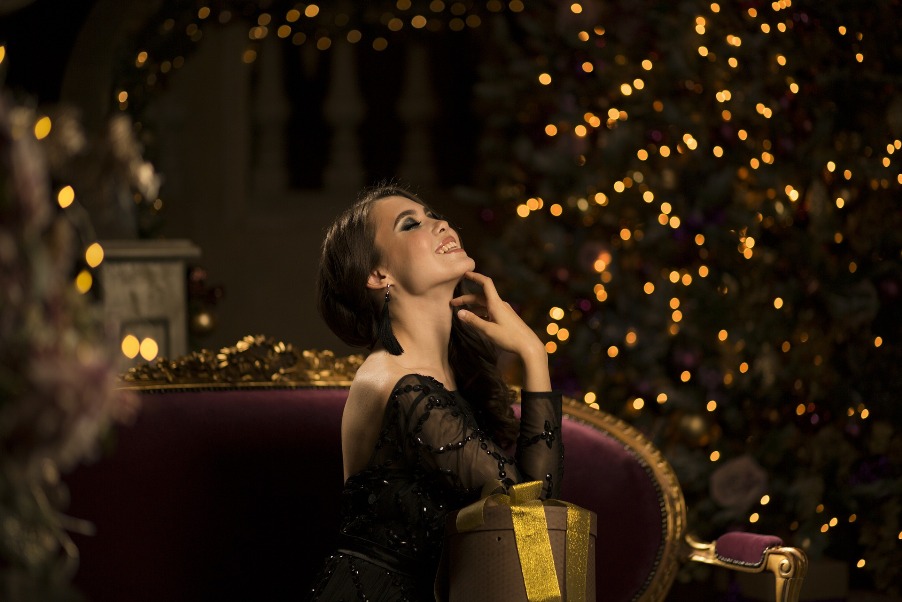 Soon it will be that time of the year again – to say it with chocolate! For that special someone. But will your "sweet words" be really appreciated? You need to choose your chocolates carefully or potentially face a measly moment under the mistletoe – the cold shoulder, or worse – cold turkey!
So it's probably best to avoid the endless supermarket aisles, piled high with their thin or overly packaged cardboard selection boxes, cheap plastic trays and gaudily printed tins. You're looking for chocolates of quality, of course, so you definitely need to be searching on a different street. A Belgian luxury one, at least. And an experience that your special someone will truly thank you for because it's their absolute favourite ganache, praline or chocolate truffle.
But will you be sure that you choose the right type?
Heady confusion…
It can get confusing! A ganache is relatively straightforward. It's a sweet, whipped chocolate and cream filling or frosting. But the word, ' praline', which in Belgium, generally refers to a chocolate shell with a softer filling may also refer to a common European filling of caramelised hazelnuts or almonds ground into a paste. Furthermore, Belgian pralines are not limited to the traditional filling and can often include, for example, marzipan, a cherry, spirit or cream liqueur.
Which brings us to another category of heady confusion – the chocolate liqueur versus the chocolate liquor. No, chocolate liquor is not the American spelling of chocolate liqueur but when shopping in a hurry it can often be mistakenly assumed to be the same. It's that word for American alcohol, liquor, which can be confusing. But there's a big difference – the chocolate liquor does not contain alcohol, whereas, the liqueur does.
Fascinating history…
A chocolate liquor – which consists of around half cocoa butter and half cocoa solids, is made by grinding the core or nib of the cocoa bean into a thick, gritty, dark brown paste which liquefies when heated. The cocoa liquor is then separated into cocoa solids and cocoa butter, or cooled and moulded into pure chocolate blocks. Different chocolates contain different percentages of chocolate liquor, from creamy milk chocolate of between 28 to 35 per cent chocolate liquor to very dark, bittersweet chocolate (70 to 80 per cent).
A chocolate liqueur – contains an often sweetened alcoholic base (typically vodka), to which, a chocolate flavour has been added, such as orange or coffee or caramel. It also has a fascinating history that can be traced back to 18th century France and a confection called a "girotte" – a sour cherry soaked in kirsch originally covered in cocoa and then later, chocolate. Liqueur-filled chocolates first started to be made in Switzerland in the 1930s, which involved a thin sugar shell encased in chocolate followed by a shell-free type in the 1950s, which were popular in Austria.
Festive favourite…
Some claim that the age of the chocolate liqueur really came into its own in the UK during the 1960s and 70s. As recently as 2015, the government removed the legal "red tape", which prevented under 16 year olds from purchasing liqueur confectionary containing up to 200ml of alcohol per kilogram of chocolate. Public awareness of alcohol levels is naturally a factor today, of course, although an adult is unlikely to get tipsy from consuming just a handful of liqueur chocolates! The more recent arrival of dark chocolate, and new varieties of cocoa bean, also compete for the nation's post Christmas dinner taste buds. Nevertheless, the chocolate liqueur continues to be a festive favourite.
Knowing not to mistakenly pick a box of chocolate liquors, as opposed to liqueurs, is extremely handy to avoid that "oops" embarrassing moment when unwrapped by that special someone. But it's equally important to be sure that you will be gifting a quality experience, as would naturally be expected on a special occasion.
"People's vote…"
When the Annual National Brands Competition was first launched in 2003, Leonidas Luxury Chocolates won the "Best Chocolates" category, an accolade that was repeated the following year when more than half (52 per cent) of the 25,252 consumers, when asked once again, declared Leonidas as still the undisputed No.1 Belgian chocolate.
So a ringing endorsement by a "people's vote" for an enduring reputation established over 100 years. Today, Leonidas continues to be a firm fixture in the Top 10 of most famous Belgian chocolatiers, a perception reinforced by today's consumer reviews in sites such as Trip Advisor and Culture Trip.
Whether going for a liquor or a liqueur, with over 100 varieties of chocolates – all produced with pure cocoa butter and 100 per cent fresh, natural ingredients – you can be confident that both of you will enjoy a mistletoe moment equal to the tongue tingling promise of your Leonidas gift.
---